Enhance your confidence about life after High School
Career Workshops for those looking to the future.
The Nextier Career Awareness Program utilizes the Strong Interest Inventory to help students make satisfying decisions about their career and next steps following high school. Student awareness of their personal interests can be helpful in identifying rewarding career opportunities, work activities, and educational programs that will provide engaging opportunities as they develop their career action plan following graduation.  
How will students benefit from this program?
The Strong Interest Inventory is a valuable tool in helping students identify their interests which ultimately helps to build confidence in identifying the following:
Career options based on their personal interests
Appropriate education and training options relevant to their interests and desired career
Aspects of their personality that will allow them to identify their preferred work environment
Their preferences for leadership, risk taking, teamwork, and learning
Occupations that will be interesting and engaging
What is included in the program?
Personalized Strong Interest Inventory Profile and Interpretive Report®
Student profile review and interpretation in an interactive group setting
Completion of an individual career awareness action plan
Utilization of the supplemental workbook "Where Do I Go Next" which expands how to utilize your Strong results to plan your career
Enhanced confidence in reviewing and determining opportunities after high school
A framework for continued discussion with their parents/guardians/trusted advisors
Opportunity to schedule an optional 'free' follow up session with your coach.
Optional program offerings:
Introduction to Myers Briggs Type Indicator (MBTI)
How to use the Strong and MBTI tools to help identify and chart your career plan
Individual student career coaching as requested
Myers-Briggs Certification ID: MBTI-2019-T760713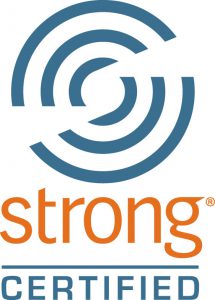 kevin@nextieradvisors.com