Kevin Martlage
President
Nextier Advisors, LLC
Kevin's commitment to enhancing teamwork and performance through intentionally transparent conversations and solutions is based on his more than 25 years of corporate and association experience.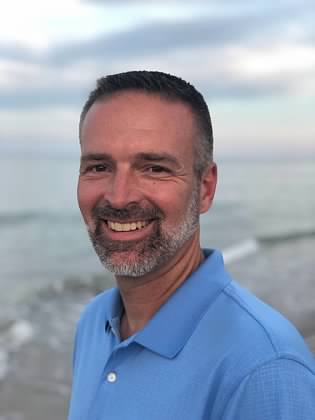 25 Years of Communication, Execution, and Trust
Kevin enjoys leading organizations through the process of creating a nurturing and supportive business culture designed to provide the biggest strategic advantage possible. He is skilled at developing and translating corporate and executive level strategic plans into efficient and sustainable solutions that allow individuals to be focused on operational excellence, clear expectations, organizational goals, and team effectiveness. Kevin is a results oriented and visionary leader with the ability to motivate and develop talent built on the cornerstones of communication, execution, and trust. He is very passionate about using self awareness and understanding as a vehicle to enhance individual and team growth across all aspects of a supportive business culture. 
With over 25 years of service to corporations and associations, Kevin has supported both domestic and international organizations on the journey from strategy development to implementation. He has been employed by Xerox Business Solutions, FedEx Office, Bowne Business Solutions, and the International Society of Arboriculture (ISA). As the director of credentialing with ISA, Kevin developed and managed an internationally recognized portfolio of professional credentials accredited by the American National Standards Institute (ANSI) using standards developed by the International Organization for Standardization (ISO).
Kevin is an accomplished speaker on the importance of professional credentials in the workplace and the oversight, policies, and procedures necessary to ensure that programs remain accredited, relevant, and defensible. He is also a certified Myers-Briggs practitioner, a certified Myers-Briggs Strong Interest Inventory practitioner, a member of the American Society of Association Executives and has a Bachelor of Science in Kinesiology from Indiana University.
"Working with Kevin and Nextier Advisors has taken our strategic planning to a new level.  In the past, we fell into the write it and file it scenario, but with Kevin's facilitation, we worked right through to an operational plan that is simple to use to grow our organization and carry out our mission.    We thought so highly of Kevin, we hired him to help our Foundation as well.  It's a Win-Win for us!"
~Rose Epperson, CAE
Executive Director WCISA and The Britton Fund
"It inspired me to explore my options and know that there is a chance I can find a career for me."
~Emely, Student Client 
"It inspired me to explore my options and know that there is a chance I can find a career for me."
~ Jalen, Student Client 
"I think it will help me to become what I really want to become and help me be the best version of myself to help others."
~Arely, Student Client
"I did already know what I wanted to be when I get out of high school, but this course helped me realize the specifics of my future career."
~Ronnie, Student Client
"It helped me expand my options for my future."
~Tommy, Student Client
"It was easy to complete, and it was fun to do."
~Troy, Student Client
"I felt that this course affected me positively so I can move forward with my future."
~Kasie, Student Client
"It will help me pick my career much easier now that I understand myself more."
~Allison, Student Client
"It will help me move in the right direction rather than being lost."
~Andrea, Student Client
"It was really amazing to see the students interested and engaged in developing a plan for their future. Kevin worked wonderfully with our students and they were engaged and responded well to the activities involved. It was nice to listen to their ability to develop a comprehensive picture of what they value, what skills they already possess, and what work environment might best fit their descriptions."
~Michel Maroon 
ALOP (Alternative Learning Opportunities Program) Specialist
Novak Academy – Champaign Unit 4 School District